animal books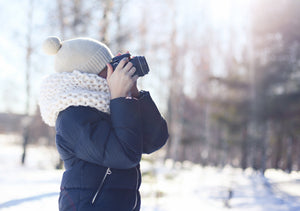 Gifts for Young Naturalists 0
The holiday season is upon us, which means kids are anxiously awaiting gifts. We've put together a list of ideas that will inspire your children to play and explore outside, providing experiences that last a lot longer than the newest trendy toy.
Digital Camera: There are a lot of inexpensive and durable digital cameras on the market now and it's a great way to get kids to see nature from a new, thoughtful perspective.
Nature and Wildlife Books: These books broaden the world for the reader. They take you on an adventure to new places and introduce new animal and plant species, while evoking imagination, emotion and empathy. Nature and wildlife books, the photographs within them, inspire young people to learn more, see more, and do more. 
Bicycle or balance bike: There's nothing better than riding a bike, except maybe finding one under the Christmas tree. We recommend shopping at bike, which operates Trips for Kids a non-profit that provides bikes and trips for young people, especially those in needy communities.