books for kids
Sneak Peak! NEW BOOK 0
As a young girl, Suzi knew she wanted to be a wildlife photographer. But how did she go from snapping pictures of cats in her backyard to taking photos of cheetah cubs in Kenya? In this nonfiction picture-book biography, Suzi invites readers to find out what her life is like behind the lens.
5 Ways to Learn About: Butterflies 0
In honor of "Learn About Butterflies Day" we have come up with 5 fun ways to help you learn about butterflies and get your kids engaged in and excited about these beautiful creatures. 
Butterflies aren't just pretty to look at. They play an integral role in our eco-system. If we don't remember this and teach our kids about them, we won't have them around to do their jobs.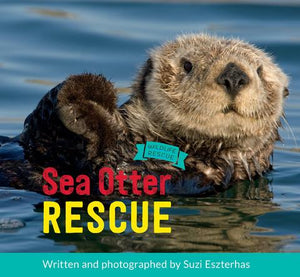 Animal Rescue Books for Kids (+ Free Puzzle) 0
Suzi's three-book Animal Rescue series, published by Owl Kids Publishing, offers young readers a rare view of injured or orphaned koalas, orangutans and sea otters, and the care they receive.  Each of the books includes a map, showing the location of each rescue center and the animal's native habitat, along with an index, glossary and author questions and answers based on common questions from kids.  An author's note at the end of each book introduces readers to small-scale ways that they can help to save these amazing animals.